LES LARMES DE THOR AOC Alsace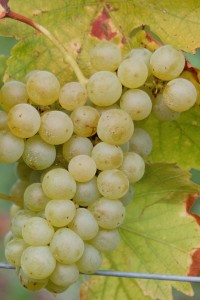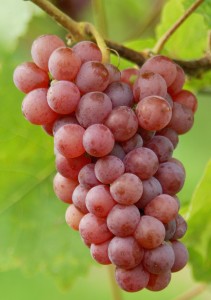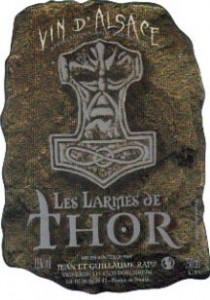 Grape variety : Muscat and Gewurztraminer
SPECIFICITIES: Blend of 2 vines stemming from the same vineyard. This wine offers all the complexity of these 2 grape varieties.
The name "Les larmes de Thor" means "The tears of Thor " and comes from the name of the village of Dorlisheim, which was called Torolvelsheim (the village near the forest of Thor) in 1050 . Thor being the Germanic god of the thunder, the protector of the farmers and the craftsmen.
Color : Light green with golden accents
Nose : Harmony of Muscat and Gewurtzraminer with a beautiful freshness sublimated by flavors of fresh fruit and a small roundness and an aromatic power.
Dish pairing : As interesting as apéritif as with grilled meat

Awards :